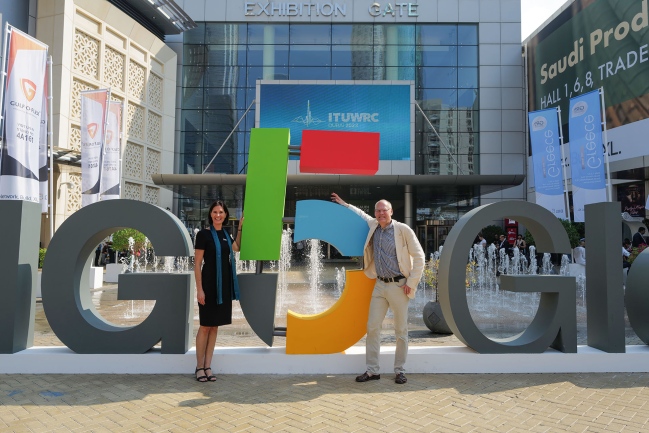 Panel discussion on the subject of Construction 4.0 with Reiner Nagel (Bundesstiftung Baukultur), Manfred Wenzel (TEK TO NIK Architects), Johannes Georg Hofmann (Hofmann Naturstein) and Christian Brensing at the German Pavilion, MIPIM 2018
For the seventh consecutive year Christian Brensing has been invited to take part in the programme of the German Pavilion at MIPIM.
Operated by the Network Architecture Export (NAX) and the Federal Chamber of German Architects (BAK) the German Pavilion has become a hub of German design and planning excellence at MIPIM.
One of the subjects at this year's German Pavilion was how the construction industry copes with digitalization. In this respect Reiner Nagel, president of the Bundesstiftung Baukultur, had coined the phrase "Bauen 4.0 / Construction 4.0". As a topical example of modern design, production and construction techniques the discussion focussed on the office building "FortySeven & Co." at the Mainzer Landstrasse 47 in Frankfurt. Manfred Wenzel illustrated in detail how he and his team had designed the natural stone facade with the help of advanced computer programmes and transferred the design seamlessly to Hofmann Naturstein. Johannes Georg Hofmann then outlined the production stages, e.g. how a computerized five-axis CNC machinery milled each stone with greatest precision. It guaranteed the just-in-time delivery at the construction site.
Christian Brensing moderated the panel discussion on these issues together with Reiner Nagel (president of the Bundesstiftung Baukultur, Potsdam), Manfred Wenzel (founder and CEO of TEK TO NIK Architects, Frankfurt/Main) and Johannes Georg Hofmann (MD of Hofmann Naturstein, Werbach-Gamburg).
Christian Brensing has been regularly rewiewing Mipim for the German architectural journal Bauwelt (www.bauwelt.de) since the late Nineties.